Kristine Nguyen — Product Designer who codes
Citi
Currently Mobile Lead for the Pay team. I previously worked with Aquire and Growth team.
I worked several projects with our partners Google, Amazon, BillGo, and Zelle.
My team and I explored and created a separate Pay Domain design components as a trial that lead to an upcoming whole redesign refresh.
Date

2018 – Current
Role

User Experience Designer – Mobile Lead for Pay
Want to see case study? Let's Chat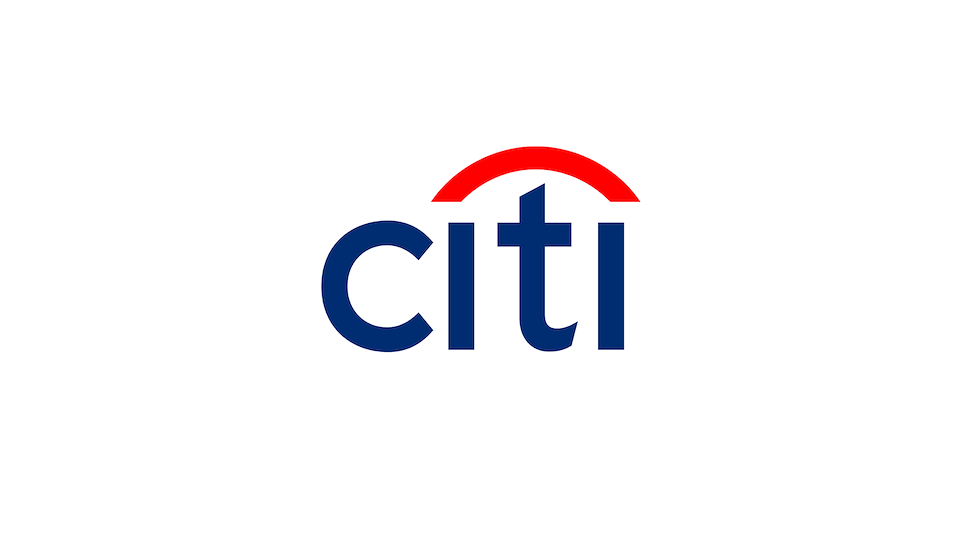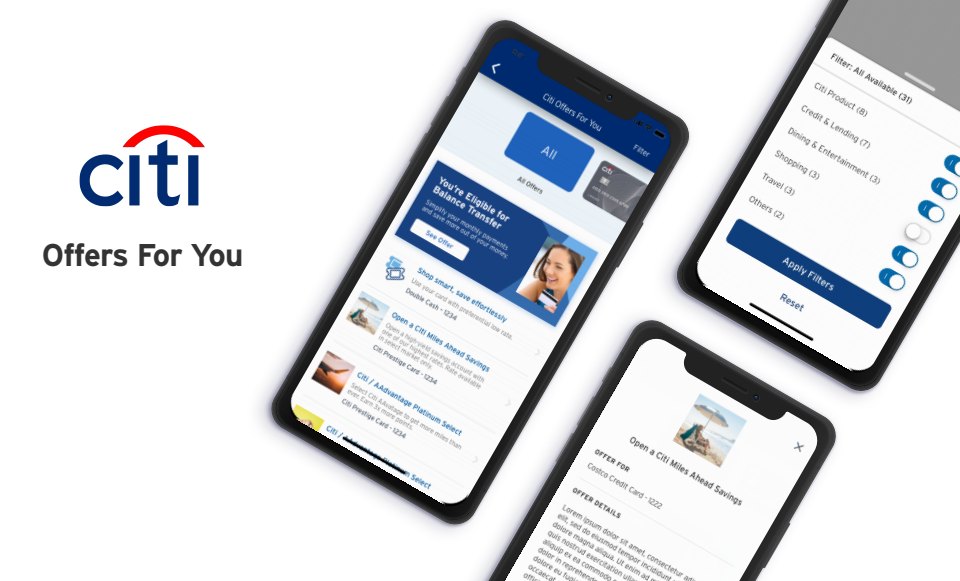 Citi Offers For You
Mobile - Nov 2019 - Jan 2020


Took the existing campaign offers, that the customers are eligible for, around the Citi mobile app and consolidated all the offers into a single location. This remove customer's friction of finding the offers from different entry points of the app.


Launched on February 2020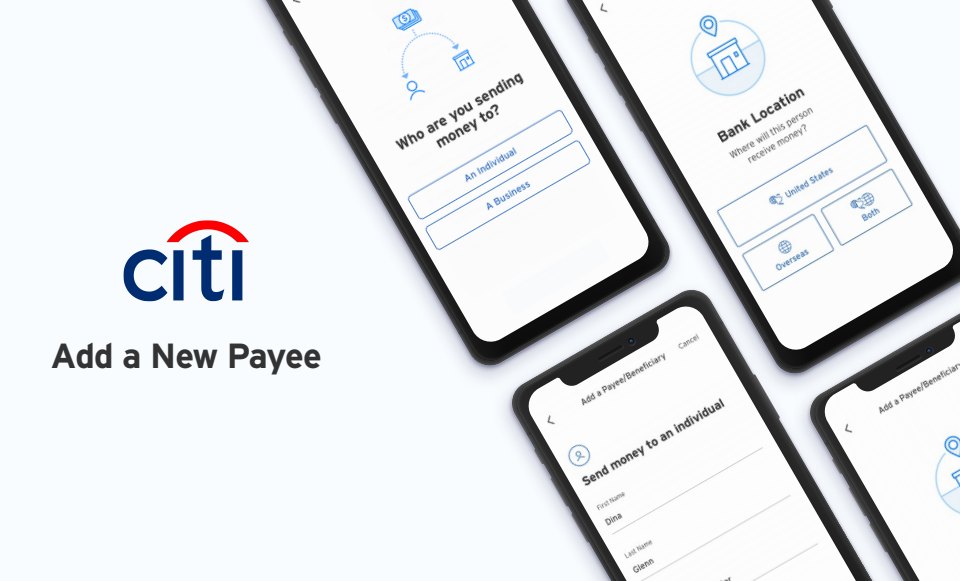 Add a Payee
Mobile - Pay Domain - 2019


Simplifying the step for adding a payee by asking questions in a personal tone. The main focus is to showcase each relative question to the user per step rather than overwhelming all the questions in one screen. Launched in November 2019.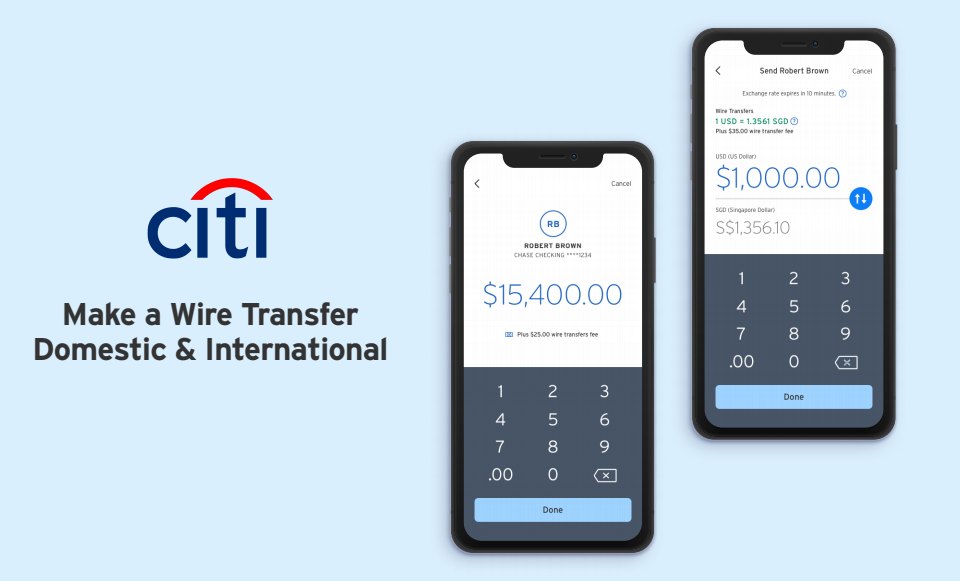 Make a Wire Transfer to Domestic & International
Mobile - Pay Domain - 2019


The first-ever Make a Wire Transfer on the Citi mobile app. Also, introduce a progress tracker to let customers know where their money is being processed. Launched in November 2019.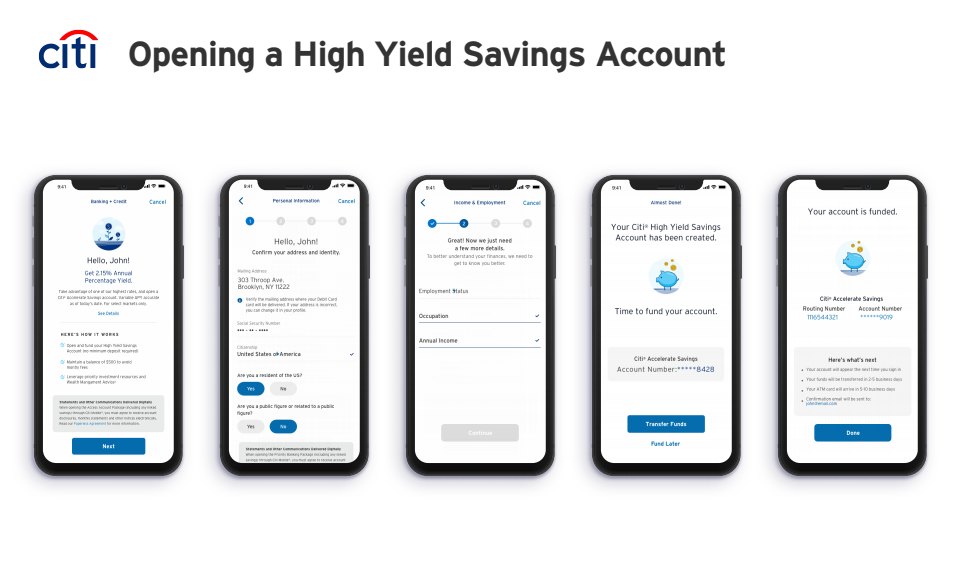 Opening a High Yield Savings Account
Mobile - Aquire and Growth Team - Nov 2018 - Dec 2018


The majority of our Citi customers have Credit Card relations only. Our goal is to convert our Citi-only Credit Card customers into multi-relationship customers by promoting customers to open a checking and savings account. We want to make funding an account easier and the fastest way possible.

Results: Launched on January 2019. Within 2 months since launch, we exceed our deposit goal by 200% by accumulating over 2 billion dollars of deposit.
Want to learn more or view case study? Let's Chat
Next
Rootify